Welcome!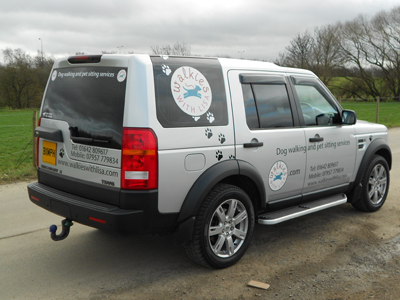 Hi! My name is Lisa and, should you need my help, I will be happy to care for your pets when you're unable to.
The health and welfare of all animals is something that matters a great deal to me and I understand that, as a pet owner, it's not always easy to provide the time and care that your much-loved animal needs on a daily basis. Walkies with Lisa is here to help.
Walkies with Lisa is the affordable alternative to a boarding kennel, cattery or day crèche, providing all the help you need for your pets when you need it most.
I am committed to providing a trustworthy and reliable service, tailored around both yours and your pet's needs, giving you the peace of mind of knowing that in your absence you pets are always safe, well cared for and happy in their own surroundings. My business is fully insured and I am a member of the Pet Sitters' Alliance.
Use the links across the top of this page to find out more about Walkies with Lisa, or simply get in touch with me.